By Nanauzir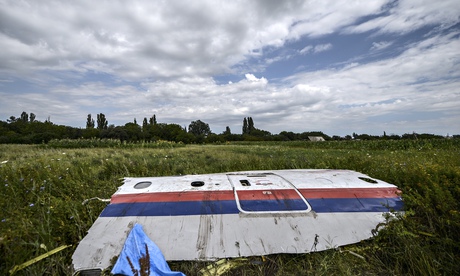 GOMBAK, 5 September 2014:  IIUM shared the country's concern of the recent MH17 tragic incident when a video titled 'MH17 in Memory' was screened to the IIUM community during the sixth Al-Liqa al shahri at Cultural Activity Centre.
The video presentation had been witnessed by Mentor Minister of International Islamic University Malaysia, Khairy Jamaluddin, together with the Rector of IIUM, Prof Dato' Sri Dr. Zaleha Kamaruddin, IIUM staffs and the new-intake students.
Apart from the video presentation on 'IIUM Merdeka celebration', the 10-minute 'MH17 in Memory' slot was included as one of the important slots during this month's Al-Liqa al shahri to share the concerns of IIUM community of the tragedy that had struck our country recently.
What more, two of the MH17 victims were closely associated with the IIUM community. One of them was the son of an IIUM academic staff and another one was the former IIUM student. The organiser showed the audiences the 'heavy-hearted' video about the MH17 tragedy and their family members.
The video that was shown for 10 minutes to the audiences had touched the emotion of so many people in the hall. That was the time when those in the hall spoke no words but silence. People in the hall could actually listen to each other's whimper, especially when the video showed all the family members waiting whilst crying on the day the bodies of MH17 victims arrived home on 22 August.
May Allah grant them justice and the best of closure to the late passengers and the crew members of MH17. Our prayers that Allah may give the utmost strength to family members of victims of MH17 too.
Photo taken : Google Image